Plenary Speakers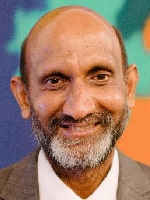 Chennupati Jagadish
President of IEEE Photonics Society
Australian National University, Australia
Professor Jagadish is a Distinguished Professor and Head of Semiconductor Optoelectronics and Nanotechnology Group in the Research School of Physics and Engineering, Australian National University. He has served as Vice-President and Secretary Physical Sciences of the Australian Academy of Science during 2012-2016. He is currently serving as President of IEEE Photonics Society, President of Australian Materials Research Society. He is a visiting professor at Oxford Univ, hold honorary appointments at Oxford Univ, Tokyo Univ, National Taiwan Univ (distinguished chair professor), UESCTC-Chengdu (thousand talents short term professor), CIOMP-CAS, Nanjing Univ, Central South Univ-Changsha, Hefei Univ of Technology, Taiyuan Univ of Technology, Inst.of Chemical Technology-Mumbai, Anna Univ-Chennai and Mangalore Univ.
Prof. Jagadish is an Editor/Associate editor of 6 Journals (EIC: Progress in Quantum Electronics), 3 book series and serves on editorial boards of 19 other journals. He has published more than 630 journal papers, holds 5 US patents, co-authored a book, co-edited 13 books and edited 12 conference proceedings and 17 special issues of Journals. He is a Fellow of the 9 Academies and 14 professional societies and won many awards.
Speech title: Semiconductor Nanowires for Optoelectronics Applications
Abstract: Semiconductor Nanowires are considered as building blocks for the next generation electronics and photonics. In this talk, I will review our recent results semiconductor nanowires and nanomembranes for discuss about their optical and electronic properties. I will discuss control of crystal phases and associated changes in optical properties. I will present results on nanowire lasers, nanowire THz photodetectors and polarizers, use of nanowires for energy and neuroscience applications. I will also discuss about the future prospects of nanowires.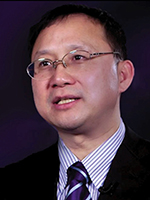 Qingming Luo
President of Hainan University, China
Qingming Luo is an elected Fellow of AIMBE, SPIE, OSA, IET and COS. He has been devoted to new techniques and novel applications in life sciences, including laser speckle imaging (LSI) and combination with optical intrinsic signal imaging (ISI), small animal imaging of fluorescence diffusion optical tomography (fDOT) coregistered with micro-CT, micro-optical sectioning tomography (MOST), and functional near infrared (NIR) imaging. He created "the most detailed three-dimensional map of all the connections between the neurons in a complete mouse brain" and "demonstrated the first long-range tracing of individual axons in the mouse brain" with BPS.
Speech title: Brain-wide Positioning System for Brainsmatics
Abstract: Deciphering the fine morphology and precisely positioning the neurons and neural circuits are crucial to enhance our understanding of brain function and diseases. Traditionally, we have to map brain images to coarse axial-sampling planar reference atlases to orient neural structures, which might fail to orient neural projections at single-cell resolution due to position errors resulting from individual differences at the cellular level. In last one and half decade, my lab developed a Micro-Optical Sectioning Tomography (MOST) and several types of fluorescence MOST (fMOST), which is a novel combination of the microscopic optical imaging and the physical sectioning to obtain the tomographic information of a whole brain with sub-micron voxel resolution. In the first part of my talk, I will introduce the principles of Brain-wide Positioning Systems (BPS) which refers to MOST/fMOST serial techniques. In the second part of my talk, I will demonstrate how to brain-widely position the labelled neurons and neuronal networks, including whole-brain samples preparing, whole-brain optical imaging as well as massive brain-image processing and analyzing. The unique features of BPS include 1) robust absorption/fluorescence imaging, 2) multi-color imaging, 3) submicron voxel resolution for a single cm-size whole mouse brain, 4) automatic in sectioning, imaging and data acquisition, 5) no registration needed for 3-D imaging, 6) extensible for 3-D large scale imaging, potentially to 10´10´10 cm3. Based on BPS, we have acquired the first 3D structure atlas of whole mouse brain at single-neuron resolution; achieved tracing axonal pathways in the mouse brain without interruption for the first time; first dissected neural structures with anatomical annotation at single-neuron resolution; revealed the mechanism of fluorescent signal change in resin-embedded sample; realized the automatic tracing and reconstruction of neuronal populations with dense dendrites. We propose a new term: BRAINSMATICS, which refers to the integrated, systematic approach of measuring, analyzing, managing and displaying brain spatial data with unprecedented single-neuron resolution. The serial BPS have the advantages of high resolution, high throughput and long-time stability. With the brain-spatial information of neuron types, neural circuits, vascular networks and 3D fine brain atlas, we believe that brainsmatics makes it possible to better decipher genetically defined cell types and connectome.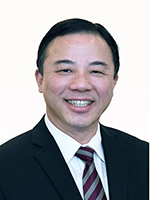 Xiang Zhang
President of University of Hong Kong, Hong Kong, China
Professor Xiang Zhang was appointed the 16th President and Vice-Chancellor of the University of Hong Kong (HKU) on December 15, 2017.

Prior to joining HKU, he was the inaugural Ernest S. Kuh Endowed Chair Professor at the University of California, Berkeley, and the Director of the Nano-scale Science and Engineering Center (SINAM). He has also served as the Director of Materials Science Division at Lawrence Berkeley National Laboratory (LBNL).

Professor Zhang is an elected member of the US National Academy of Engineering (NAE) and of Academia Sinica, a foreign member of the Chinese Academy of Sciences, and a Fellow of the American Physical Society (APS), the Optical Society of America (OSA), the American Association for the Advancement of Science (AAAS), and the International Society of Optical Engineering (SPIE).

Professor Zhang received his PhD from UC Berkeley (1996), MS from the University of Minnesota and MS/BS from Nanjing University, China. He was an assistant professor at Pennsylvania State University (1996-1999), and associate professor and full professor at UCLA (1999-2004) prior to joining Berkeley's faculty in 2004.

Professor Zhang's current research focuses on materials physics, metamaterials and nano-photonics. He has published over 340 journal papers including 70 publications in Science and Nature family series. He has given over 330 Keynote, Plenary and Invited talks at international conferences and institutions. He was a Co-Chair of the NSF Nano-scale Science and Engineering Annual Grantee Conferences in 2004 and 2005, and has served as Chair of the Academic Advisory Board for the Research Center for Applied Science (RCAS), Academia Sinica.

In 2008, Professor Zhang's research was selected by Time Magazine as one of the "Top Ten Scientific Discoveries of the Year" and "50 Best Inventions of the Year", Discover Magazine's "Top 100 Science Stories" in 2007, and R&D Magazine's top 25 Most Innovative Products of 2006. His research has been frequently featured in international media, including the BBC, CNN, ABC, New York Times, and Wall Street Journal.

Professor Zhang is a recipient of the NSF CAREER Award (1997), the SME Dell K. Allen Outstanding Young Engineer Award (1998) and the ONR Young Investigator Award (1999). He was awarded the Chancellor's Professorship by UC Berkeley (2004-2009), named Rohsenow Lecturer at MIT (2009) and William Reynolds Lecturer at Stanford (2012), and in 2017, chosen for the Pearsall Distinguished Lecture at Duke, the Hall Engineering Lecture at Vanderbilt, and the Towers Distinguished Lecture at Michigan Tech. In 2011, he was awarded the Fred Kavli Distinguished Lectureship by the Materials Research Society (MRS), the Miller Professorship by UC Berkeley, and named Distinguished Visiting Scientist (DVS) by the University of Toronto. He was awarded the Fitzroy Medal in 2014, the Charles Russ Richards Memorial Award in 2015, the Max Born Award from the Optical Society of America in 2016, the Julius Springer Prize for Applied Physics in 2016, the Excellence Award in Scientific Leadership in 2016, and the A. C. Eringen Medal from the Society of Engineering Science in 2017.
Speech title: Photonics beyond diffraction limit
Abstract: TBA